TRENDS & SOURCING FASHION
LINEN DIRECTIONS AUTUMN - WINTER 22.23
The time has come to EXPAND our horizon. To imagine new fields of possibilities. To rediscover, in this digital era, the expressive power of materials. To shape long-lasting designs.
A responsible creative recovery towards a dynamic balance: linen as material of choice, safe, durable with a low environmental impact combines with functional solutions and blends for well-designed, comfortable and resilient collections.
Linen Trends for fashion textiles by Elementi Moda for CELC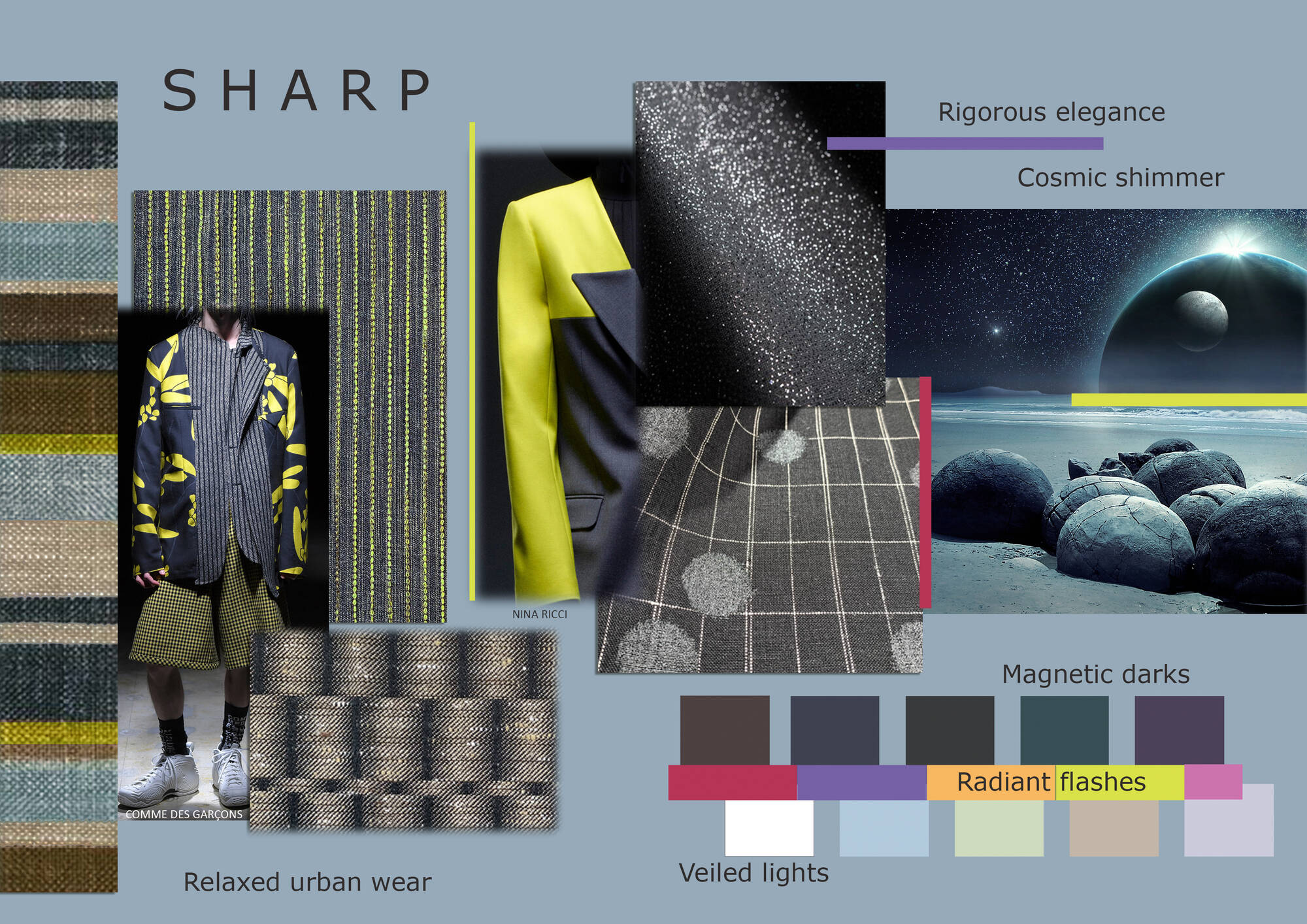 Exploring new territories, elegance becomes rigorous and comfortable with accurate details.

Colours are obscure combined with radiant flashes and softened by veiled lights.

High density linen weaves, cosmic shimmering surfaces, linen-wool in a mix of stripes and checks, double-face linen crêpe, graphic jacquards. Shirting is compact and precious.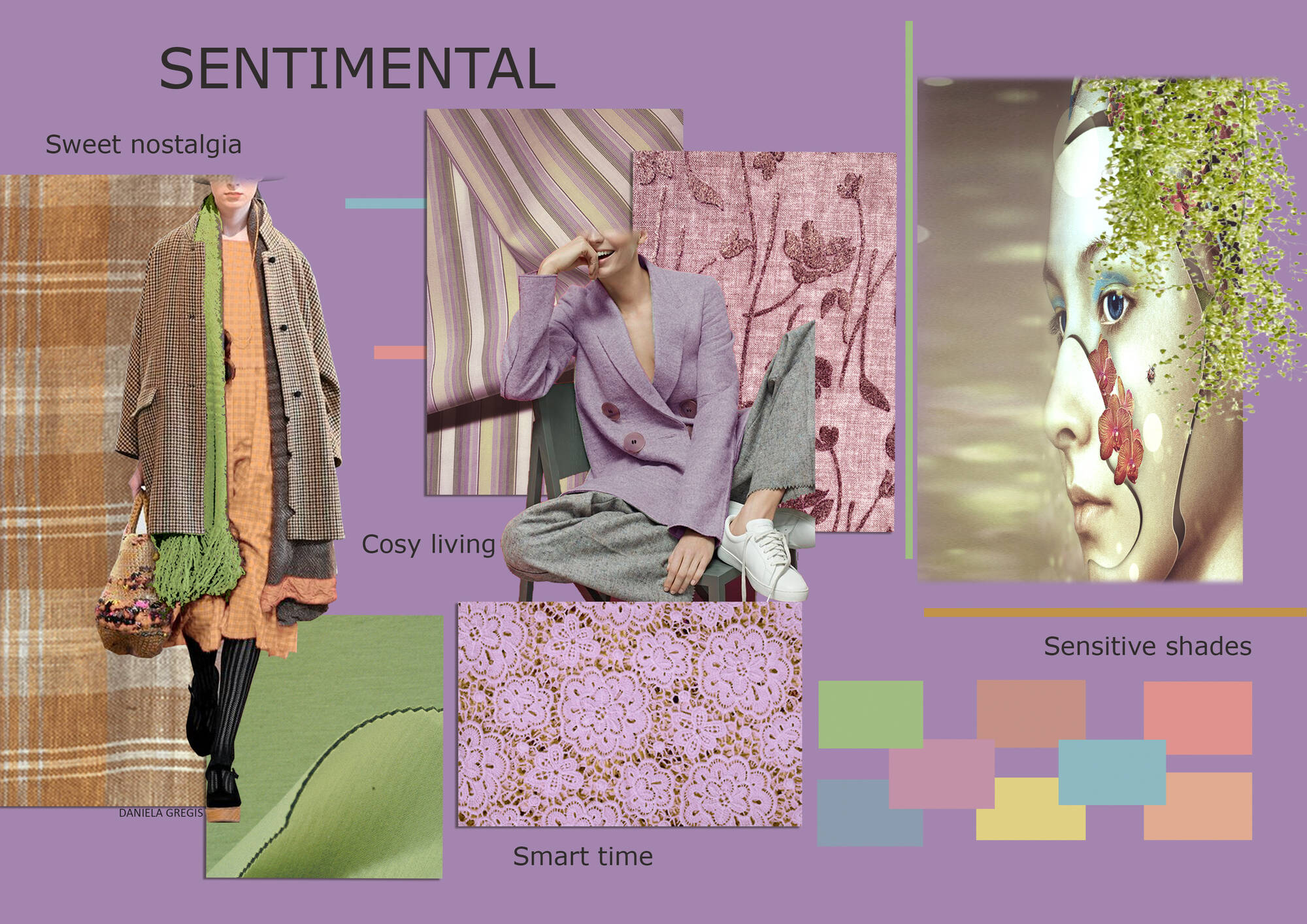 Nostalgia of simple things. Lounge style with durable seasonless materials.

Sensitive shades speaking the language of cosy living in a delicate but contemporary atmosphere.

Soft materials breathing and warm in linen-wool-cashmere, variations of textured stripes and checks, small textures. Washed linen, vegetal vintage prints, linen-silk-cashmere jersey, lace with a romantic touch.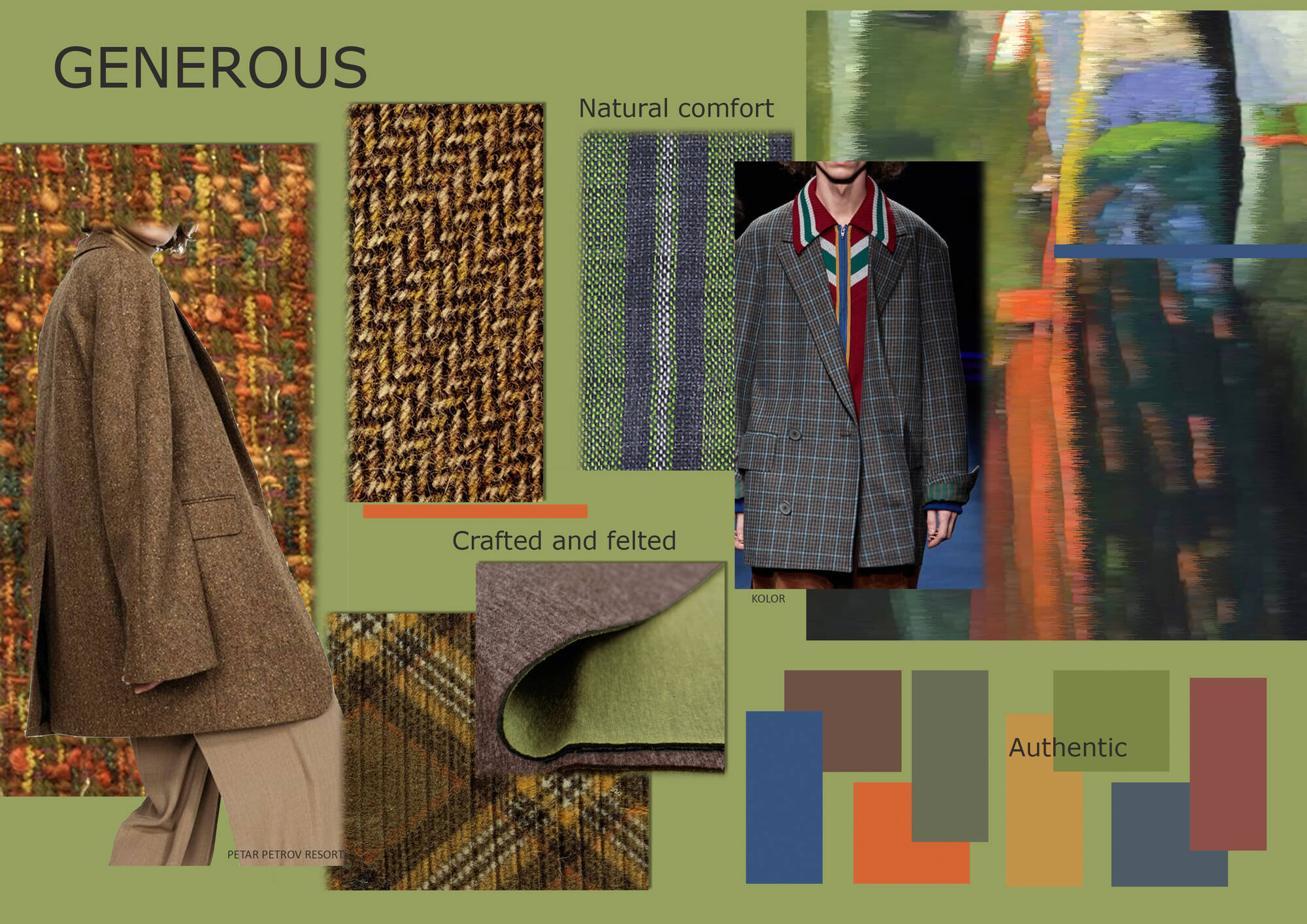 Natural comfort in everyday life in a mix of irregular, artisanal aspects and protective technical materials.

Colours are borrowed from nature, expressing roughness and softness, simplicity and abundance, the authenticity of materials.

Rough textures in linen-wool, flannelled brushed felted finishings, plaid checks and stripes, compact linen-wool fleece, bonded technical weaves, waterproof in 100% linen breathable, thermal.